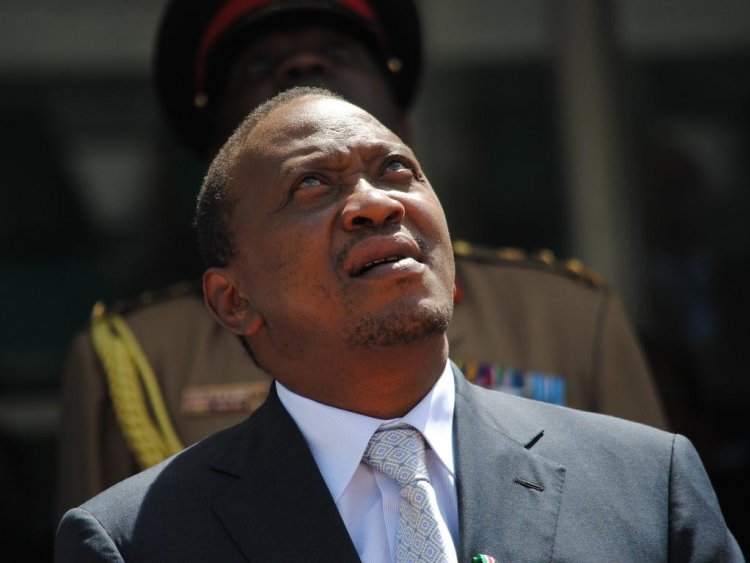 The Independent newspaper in the UK last month reported that President Uhuru Kenyatta is about to host the "biggest wildlife summit in Africa's history". The invitation-only summit on wildlife conservation in Laikipia called the Giants Club will bring together businessmen and heads of state in April to ensure living space for elephants and other wildlife across Africa.
We request the President consider organising a similar national summit. We strongly believe that if commissioned by you, such a summit would enable the country to come up with a long-term and truly national conservation agenda devoid of short-term, selfish interests that have contributed greatly to the poaching crisis and the current vacuum in conservation that the proponents of this summit seek to step into.
Our world is run by businesses, and there is nothing wrong with that. However, conservation and the security of our national heritage is a principle that must guide business, rather than be guided by the same. No country has ever survived the privatisation of its heritage (natural or man-made) to foreign investors. Yes, wildlife conservation needs binding monetary commitments from foreign well-wishers and governments. But if money was all that was needed, then we would have effectively secured wildlife species from destruction as well as their habitats.
We must also decide on what we want our destiny to be as a nation, then invite foreigners to support our initiatives, if they so wish. This is an area where our statutory authorities fall short, because to date, we have never held a national dialogue on conservation.
Likewise, the crisis facing conservation is not merely about poaching or international wildlife trade; it goes much deeper. The whole approach to conservation has been faulty from the start and is now creaking under the weight of its contradictions. For years, there has been raging human-wildlife conflicts resulting in deaths and maiming of many Kenyans, hundreds of whom have not been
compensated. Then a small group of conservationists has hogged the limelight and the biggest share of the money given by donors for conservation.
Our approach to conservation has been discriminatory. It assumes that if local communities are given leftovers in the form of boreholes, cattle dips, health clinics etc, they would support conservation by devoting huge tracts of land to wildlife and look the other way as a few businesspeople and conservation NGOs reap big.
Rather than come up with a solution by strengthening the capacity of KWS scientists, the country has continued to rely on conservation politicians, conservation evangelists and NGO activists who have shown that they have little to offer in ensuring long-term sustainability of Kenya's conservation programme. Bringing into Kenya some iconic names in global business, entertainment and business, and making sure that the meeting is for exclusive invitees, in our opinion is just another of their schemes.
The Independent article details three main aims of the summit: Announce binding commitments by Giants Club members; deliver specific wildlife frontline protection projects financed by corporates and philanthropists; and support Giants Club member states to identify and resource the protection of Africa's most significant wildlife refuges.
Are we as a nation privy to the details of what we are being bound to? Or does the hubris of the organisers lead them to presume that our President is a member as an individual? In reference to the second aim, is this not a brazen move to place the allocation of huge amounts of money within the mandate of a small, exclusive (largely foreign) group of individuals whose vision of conservation we are not party to, but will become victims of?
The third aim is the one we must be most careful of. Certain models of 'conservation' have become the driver of neo-colonialism in the new Scramble for Africa. These 'wildlife refuges' are mostly non-gazetted, and local populations will be denied
the use of those areas as they get alienated for high-priced 'tourism' or high-priced 'little pieces of Africa' for very high-priced sport hunting.
Lastly, the President should interrogate why no similar 'club' exists in Asia or South America, the other biodiversity hotspots. Aren't there elephants in Asia, or don't they need space? Or is it because there isn't any perceived space to be 'scrambled' for?
John Mbaria and Mordecai Ogada are conservationists.